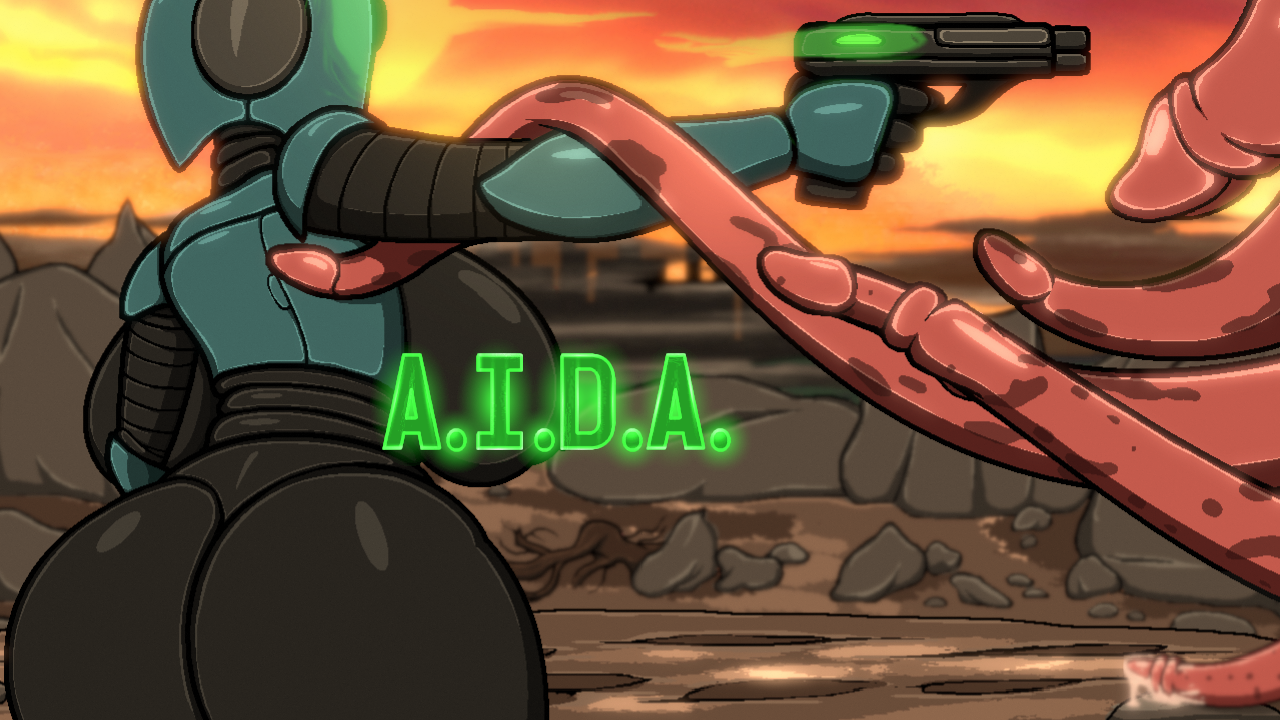 A.I.D.A. - Adult Parody RPG
A.I.D.A. 0.023 Changelog!
Main Quest Begins!
The Mayor of Armageddon City needs a bit help with the Raiders attacking his citizens. Talk to the Mayor in the Upperside!
Side Quests:
Bring Power to the Upperside (Upperside, Power Generator Room)
Report to Reporter (Upperside, Krissi Bewper's Office)
New Areas:
Residential Area, Downside (Armageddon City)
Upperside (Armageddon City)
New Enemies (Downtown):
Valentina "Tiny-Tina" (Boss)
New Lewd Scenes:
Aida, Animated, Battle Scene (SMG Raider, Melee Raider - Downtown)
Aida, Slappy butty (Residential Area)
Aida, Face Sit, Face Crush (Residential Area)
Aida, Seducing Attempt (Upperside)
Crafting!
Blueprints added to the vendors (Robotics Expert Jenni, Daisy Melona)
Crafting Tables added to Daisy's and Jenni's shops.
You can craft weapons with the components you find in the world (aluminium, wires, electronics, etc.)
Following weapons can be crafted now:
Laser Pistol
Advanced Laser Pistol
Plasma Pistol
Advanced Plasma Pistol
Misc:
Robotics Expert Jenni has her own standing picture now!
Increased Aida's basic attack's damage
Emergency Power Supply (Aida) healing increased from 25% to 30%
Added Plasma Pistol to Jenni's and Daisy's shops
Some more loot added into the world
Itty bitty stuff
Bug Fix:
Takahiki: fixed the floating benis module that stayed on the screen
Aida: Weapon can now be removed
Files
AIDA 0.023 Changelog.txt
6 kB
Sep 06, 2021
Get A.I.D.A. - Adult Parody RPG